Gold Standard Ventures: Have We Hit Bottom?
Long/short equity, momentum, gold & precious metals
Taylor Dart
Despite the Gold Miners Index being nearly 25% off of its September lows, Gold Standard Ventures is still trying to find its footing.
While the fundamentals for Gold Standard Ventures remain strong, the technical picture still needs a lot of work.
I believe patience is best at this point before starting positions until the technicals can improve.
While many of the miners have gained a reasonable amount of ground from their 52-week lows, Gold Standard Ventures (
GSV
) continues to lie flat. The company has arguably the best real estate in the world for mining on the Carlin Trend, but apparently, it isn't enough to generate much buying interest in the stock. Despite the Gold Juniors Index (
GDXJ
) being 25% off of its 52-week lows, Gold Standard Ventures is sitting right at 52-week lows and hoping to hold key support at $1.11 US. There is no disputing the company has delineated some impressive deposits at their Railroad-Pinion Project, but I believe patience to be the best move here as the technicals are not yet confirming any signs of a turnaround. My best investments almost always occur when both the fundamentals and technicals intersect, and while Gold Standard Ventures has the fundamentals, the price action is not quite ready yet for me to consider starting a new position.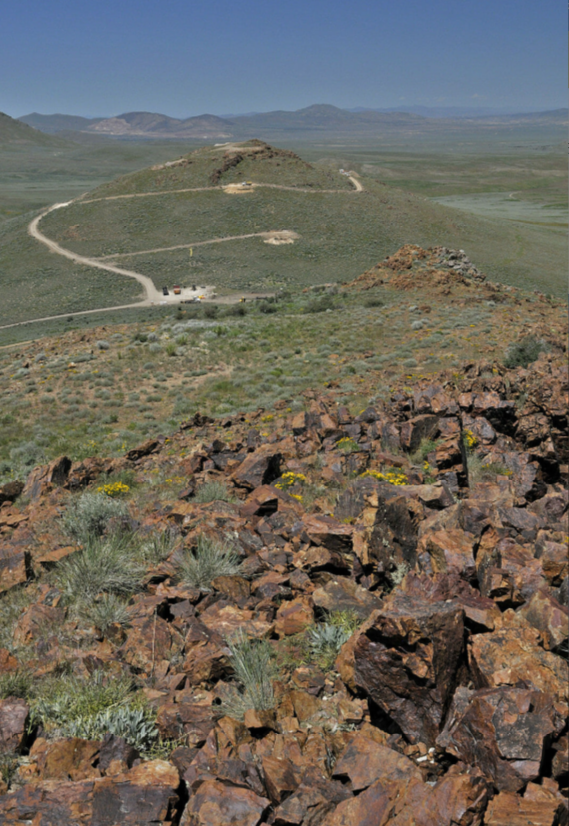 (Source: Company Website)
Nearly three years ago, I first wrote on Gold Standard Ventures and suggested the stock might be worth a closer look. I went long the stock near $1.50 US at the time of my article and this was just as the company was beginning to make headlines with thick intercepts coming out of North Dark Star. The stock proceeded to nearly double over the next four months,
but I warned that if the stock broke below its 200-day moving average on a daily close
, I would be exiting my position. The stock eventually broke below its 200-day moving average in early 2017, and I exited for roughly a 40% gain. While this may have seemed like selling low at the time and a panicked exit, the stock has since dropped another 50% from $2.20 to $1.10. I never imagined it would trade down to this price, but in a market that has rewarded very few gold juniors, there has not been the same stampede of buyers as we saw nearly three years ago. This lack of buying pressure coupled with investors that are underwater losing patience has kept the stock stuck in the mid despite the sector waking up. Below is a chart of my buying and selling on Gold Standard Ventures, with the 200-day moving average displayed with the yellow line.
https://seekingalpha.com/article/424...res-hit-bottom